Cafe Menu
The Bodhi Tree Menu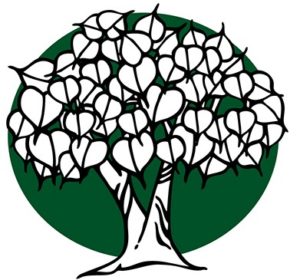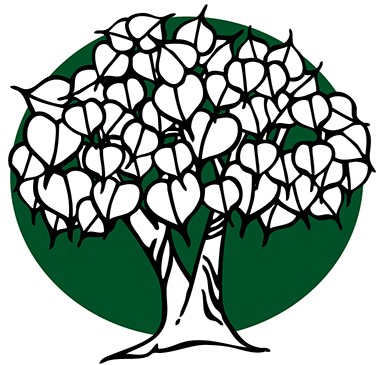 Please order at the counter…
We aim to provide a menu with healthy, nutritious and delicious options.  Our focus is on fresh, local produce and we love to support the small producers. At times, our preference for organic and premium product choices results in slightly higher costs but we're sure you'll appreciate the difference!
Breakfast (all day)   

 
(v) vegetarian     (gf) gluten free
Poached Eggs  (v)  $11.0
Always free range and local, organic where possible – served on ciabatta or rye & sunflower
(gf toast available on request  $1.5)
Premium smoked salmon 5
Avocado mash 0
Warm mushrooms 0
Warm premium leg ham 5
Smoked Salmon & Egg Rosti  (gf)  $18.50
Two poached eggs on a potato & corn rosti with premium smoked salmon
Thyme Infused Mushrooms on Toast  $11.00
Served on ciabatta or rye & sunflower toast (gf available $1.50)
Fresh Fruit, Yoghurt and Granola   (v)  $11.0
Seasonal fresh fruit topped with natural yogurt and granola, drizzled with pure WA honey
House-Made Bircher Muesli   (v)  $7.0
Our house blend muesli, soaked in freshly squeezed, crisp green apple juice & natural yoghurt
Chia Pudding   (v, gf)  $7.0
Chia, soaked in coconut milk and mixed with shaved coconut & goji berries
Avocado Open Bagel  (v)  $9.90   (gf toast available on request)
Bagel toasted and brushed with biodynamic lemon pressed olive oil, topped with avocado.
add a poached egg $3.5
add feta $2.50
Banana Bread  (v, gf)  $9.0
Gently toasted and topped with ricotta and fresh banana, then drizzled with premium
WA honey
Walnut & Raisin Sourdough (v)  $7.0
Lightly toasted and served with your choice of premium raw honey or locally made preserves
Croissant  $8.5
Premium leg ham and swiss cheese, lightly toasted
Lunch options are displayed in our food cabinet.  Orange tagged items are gluten free.
Hot B

everages
We choose to use Bannister Downs Full Cream milk for its premium quality and holistic farming practices.  We have Bannister Downs All-Lite (skim) or Vitasoy (Gluten Free Soy), organic Bonsoy (when available), Blue Diamond Almond milk or MilkLab Coconut milk available on request (soy, coconut and almond all extra .70c)  Rice Malt Syrup (honey substitute) also available.
Our Coffee is a Fair Trade and Organic Blend
Cappuccino         $4.30                    Espresso                   $4.00
Flat White          $4.30                    Short Macchiato      $4.00
Latte                   $4.30                    Long Macchiato       $4.50
Long Black          $4.30
Upgrade to mug $0.60 extra          Babycino                  $2.00
Coloured Lattes   (served on almond milk)

Green – Matcha Latte $5.50           Red – Rooibos Latte, espresso brewed $5.50
Yellow – Tumeric Latte $5.50          Purple – Chocolate Beetroot Latte       $5.50
Pink – Beetroot Latte   $5.50           Hot Chocolate (cacao, not syrup)        $5.00
Mocha (cacao & coffee)   $5.00
Chai Latte (Soy Milk Latte brewed on loose leaf chai tea leaves & spices)           $5.00
Dirty Chai (Soy Chai Latte as above with a shot of espresso coffee)                    $5.00
Our Teas
Served with a cup & saucer, extra hot water available for free
Pot for 1 – $4.50   or    Pot for 2 – $8.00
English Breakfast                           Peppermint
Earl Grey                                        Chamomile
Spiced Chai                                     Jasmine Green
Ginger Lemongrass
Tea Infusers
African Solstice (Rooibos & sweet berries: infuser served with a mug)
Sencha (Green tea: infuser served with a mug)
Other Infusions:  with amazing health benefits  $5
Greek Mountain Tea (organic)
Apple Cider Vinegar with fresh lemon juice and organic honey
GLH – our signature drink, fresh ginger, lemon slices and organic honey
Freshly made smoothies & juices available – see our blackboard behind the coffee machine
Bottled juices, kombucha, sparkling soda and sparkling mineral water available
Free chilled, filtered water available from our self-service water cooler – anytime