Activating Divine Feminine Wisdom with Khandro Rinpoche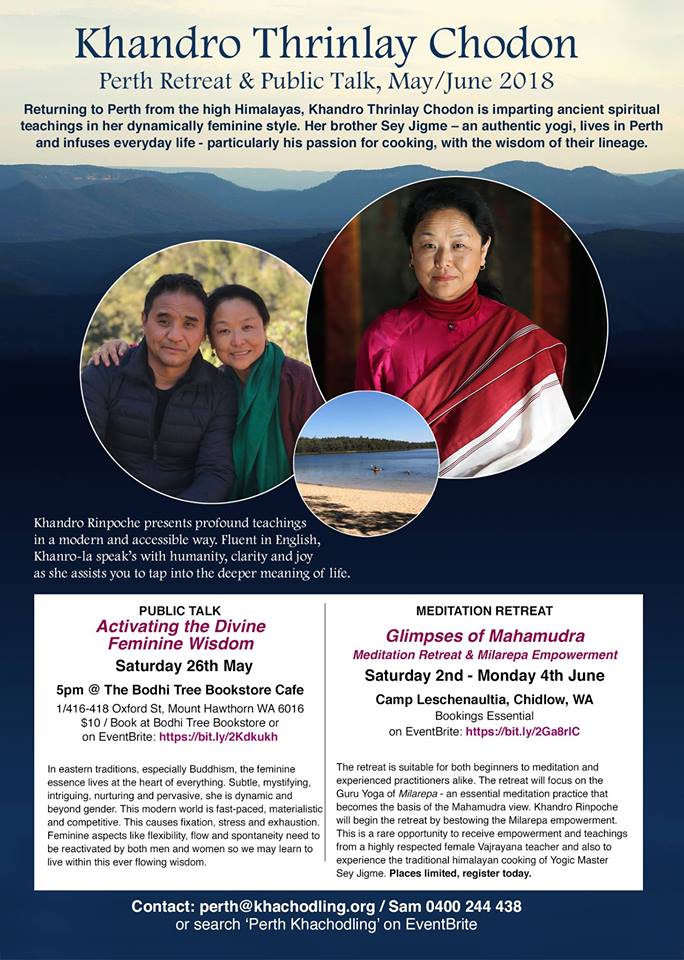 In eastern traditions, especially Buddhism, the feminien essence lives at the heart of everything. Subtle, mystifying, intriguing, nurturing, pervasive, she is dynamic and beyond gender.
Our fast paced, materialistic and competitive world causes fixation, stress and exhaustion. Feminine aspects like flexibility, flow and spontaneity need to be reactivated by both men and women so we may learn to live within this ever flowing wisdom.
Saturday, May 26 at 5 PM – 8 PM
Bodhi Tree Bookstore Cafe
416-418 Oxford Street, Mt Hawthorn, Mount Hawthorn 6016
Tickets
www.eventbrite.com.au
Check out the facebook event here.
https://www.facebook.com/events/1724585020928088/